I knew there was a reason I saved this shirt for 22 years….in 1984, for Halloween, I went as Jim McMahon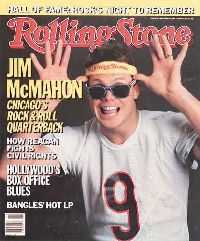 Every boy in my class pretty much dressed as a Chicago Bear too, but I was the only girl. The beginning in a long line of that experience.
Sadly I will have to weather this game without Old Style.